Diesel Engine Repair
Hardworking or just hard at play, CAMCO INC services diesel trucks and jeeps from manufacturers such as GM, Chevy, Dodge, Ford and more. We also specialize in diesel engine repair for DuraMax, Power Stroke and Cummins.
Popular Brands We Repair and Service
Dodge Diesel
Ford Engines
DuraMax
Mercedes
Isuzu
Cummins
Power Stroke
GM Diesel Light Duty
Chevy
Choose CAMCO INC For Your Truck's Next Diesel Service
Read our reviews and see for yourself that we provide the best, most convenient diesel engine services near you at affordable prices. Come into our repair shop in Morehead City today and experience the unmatched expertise of our pro diesel mechanics. Our 5-star reviews make us one of the most recommended diesel repair shops in Morehead City!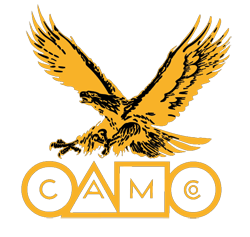 It is hard to find a good mechanic when you move let alone a great one. I am so happy I started bringing my vehicles here. The staff is wonderful!!! They are friendly, very knowledgeable, reasonably priced and I never feel taken advantage of. I would not dream of taking my vehicles any place else. Keep up the GREAT job!
Becky
, 02/05/2021